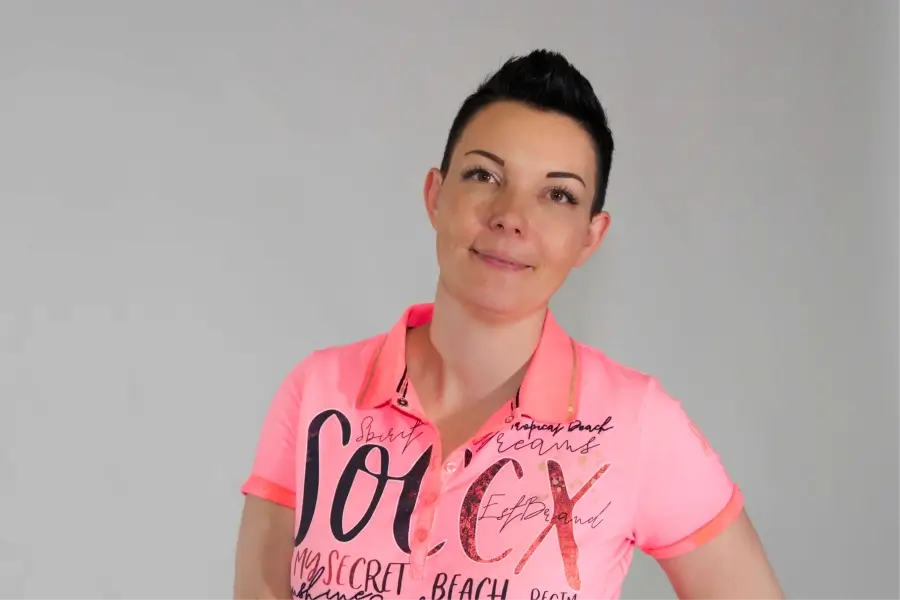 Hello, my name is Sabina Suter-Loretz and I am Driving instructor with heart and soul with a federal certificate of proficiency.
This passion was certainly passed on to me by my father (a driving instructor in Chur for over 43 years).
From an early age, I was able to explore the driving profession and grow to love it.
After primary and secondary school, I decided to become a businesswoman as my initial training.
After various additional training courses in marketing, the perfect time had come for me to take the step into driving instructor training. Which I completed successfully.
Apart from being a driving instructor, I am married and a mother, so I also help to keep everything on track at home.
Chronicle of the trainings
May 2023 Further training in communication, 2-day course
April 2023 Further training with practical day "Driving with a trailer cat. BE"
October 2022 Continuing education course "Challenging the Emotional Boundary
October 2022 Continuing education course "Strong on the Road
June 2021 Advanced training course "Fit for driving - health, nutrition and stress in relation to driving ability".
May 2021 Further training course "Communication
December 2020 Further training course "Dealing with stress
February 2020 Driver Training Course "Safe Driving on Snow and Ice
April 2019 Further training with practical part "Driving with a trailer cat. BE"
2016 - 2017 SVEB Certificate
March 2016 Elected Vice President of the Schwyz Driving Instructors Association
January 2016 Advanced training course "Intervening from the passenger seat in emergency situations (including on snow)".
August 2015 Further training course "Overload/Underload, Stress Management, Relaxation Techniques".
March 2015 Joining the Board of the Schwyz Driving Instructors Association
January 2015 Continuing education course "Intervening in emergency situations
November 2013 Advanced training course "Examination success and new driver accidents from the police perspective".
March 2013 Further training on the topic of "Psychology of Learning and Examination Anxiety
Dec. 2012 Training day "Safe driving on snow and ice"
2012 Foundation of the company "SSL Sabina Suter-Loretz Driving School
2010 - 2012 Training as a driving instructor with federal certificate at the Fai in Zurich
2010 Event Marketing Compact Course at SAWI in Zurich
2008 Certified Event Attendant at LIVE experiences gmbh in St.Gallen
2008 - 2009 Marketing specialist course at the Marketing and Management School in Sargans
2003 - 2006 Training to become a Swiss certified businesswoman profile E in Chur
Born on 14 June in the Grisons Oberland